Landiscor is now able to offer custom aerial posters without a minimum quantity requirement. In years past, it was necessary to purchase at least 250 or 500 maps because of the extensive setup and production costs. Because of new printing technology and vendor relationships, Landiscor is pleased to offer customized posters to our clients that can be printed on demand.
Click on the arrows and drag the bar left or right to view the before and after images.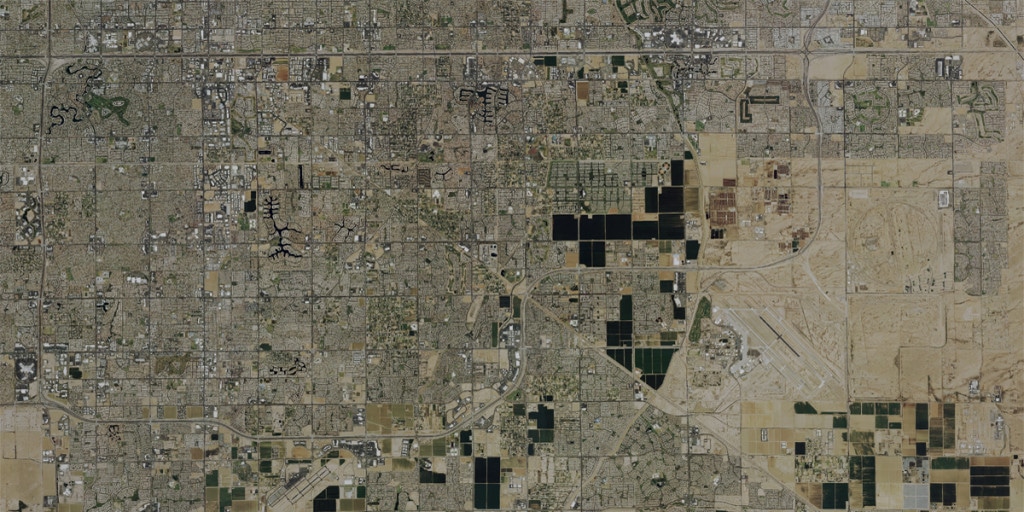 Custom Logo
The most common request for years has been to replace the Landiscor logo with a customer logo. We frequently fulfill these requests as clients want to use the maps to promote their brand throughout a given market and include them in marketing or collateral packages to potential customers.
Custom Graphics
We understand that clients sometimes need a map that contains information pertinent to their company or industry in addition to the vast amount of data already displayed on our condensed poster map. Much like adding graphics to the larger wall murals, these requests can include future development sites, existing property locations, or adding/removing data layers. Custom graphics are billed based on the number of hours in production and agreed upon when the order is placed.
Custom Sizes / Extents
Posters can be slightly enlarged or reduced based on the requirements of the customer's project. We often change the size of the poster to include a different geographical extent as well. Our sales and production teams will work closely with you to provide a poster map that displays the area and information important to your company.